Thorney Lakes Golf Club raises over £3,000 for Little Miracles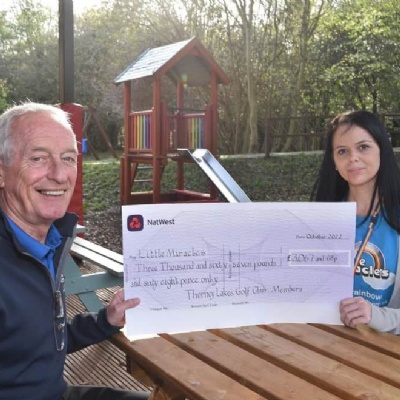 Thorney Lakes Golf Club presented Little Miracles with a cheque worth £3,067 at its centre in Ravensthorpe on November 2.
The golf club raised the money through fundraising events throughout the year – including auctioning off premium car parking spaces at the club, and making golfers donate if their balls land in 'the captain's lake' on one of the holes on its course.
We are incredibly grateful to Pat Reidy and everyone at the club for raising such an amazing amount of money.
For more information about how you can support us, please visit the Fundraise page on the website.