The Big Little Miracles Parachute Jump 2023 is launched!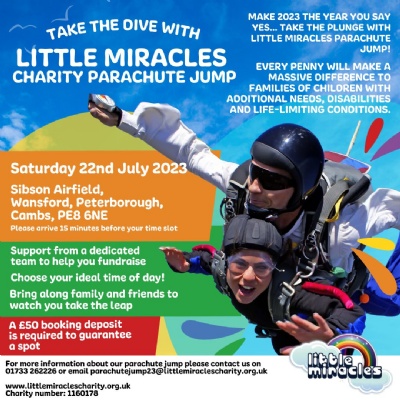 We are going to be holding some fantastic fundraising events throughout 2023 to celebrate the 10 year anniversary of our Head Office, The Spinney, which was built by the Children in Need DIY SOS team in 2013.
Our first event is the 'Big Little Miracles Parachute Jump' on Saturday 22nd July. Grab this once-in-a-lifetime opportunity, raise as much money as possible and help us be there for thousands of families with additional needs, disabilities and life-limiting conditions in 2023.