Thank you so much for all the Easter Eggs!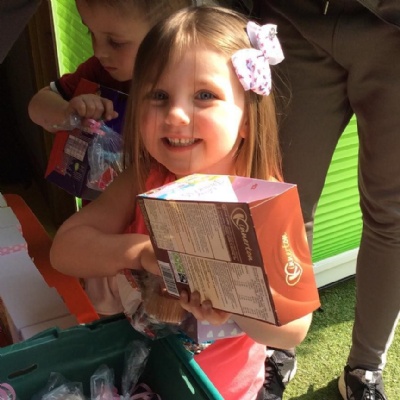 We were absolutely blown-away by the generosity of everyone who donated Easter eggs this year!
After appealing to companies and individuals to help us gather over 3,000 eggs for children across our 14 branches this Easter, our incredible supporters began to drop-in to The Spinney with eggs in the hundreds... and one occasion, thousands!
Some supporters also bought non-edible eggs which meant that those children who are tube-fed or unable to eat chocolate could also join in the fun.
We are so, so grateful for every single donation made. Thank you for making so many Little Miracles smile.