Our newest fundraiser, Sophia, tells us about organising her first mass participation event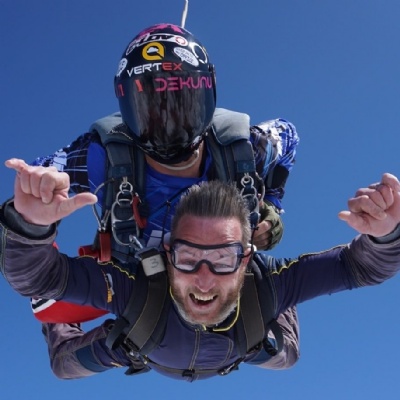 Sophia joined the Little Miracles fundraising team in January 2022. She had never organised an event before but she rose to the challenge and helped our incredible supporters raise more than £5,000 for families of children with additional needs, disabilities and life-limiting conditions.
Here, Sophia gives us the inside scoop on her journey through organising her very first mass participation event, The Big Little Miracles Parachute Jump.
"As a newcomer to the world of fundraising and planner behind our parachute jump event, I'll confess that I felt a bit daunted initially. Nonetheless, there's an exhilarating sense of adventure in the prospect of not only learning the ropes but also crafting something special to support children with additional needs, disabilities, and life-limiting conditions.

The individuals who eagerly signed up for the parachute jump were motivated by a genuine desire to make a difference for disabled children or held a personal connection to our cause. It was genuinely heartwarming to discover that quite a few of them had been directly impacted by the challenges faced by siblings or children with disabilities.

Our dedicated fundraisers achieved a remarkable goal, raising an impressive sum of over £5,000. This contribution has the potential to create a substantial impact, ensuring that our childcare team can provide unwavering support throughout the autumn term. Their efforts offer a safe space for children who might struggle to find acceptance elsewhere.

The impact of these combined efforts is undeniably remarkable. In addition to their contributions, our jumpers demonstrated exceptional dedication by actively engaging in radio interviews and spreading the word of who Little Miracles are.

As we approached the end of our planning and marketing efforts, and our daring parachutists fell from the skies, I couldn't help but be overwhelmed by a profound sense of pride. It's crucial to emphasise that this achievement wasn't a solo act; it was a product of the dedication of these incredible fundraisers. Nonetheless, the experience of putting this event together and seeing the remarkable impact it had is a memory I'll never forget"