Vote for Little Miracles in the My Favourite Voucher Codes charity poll!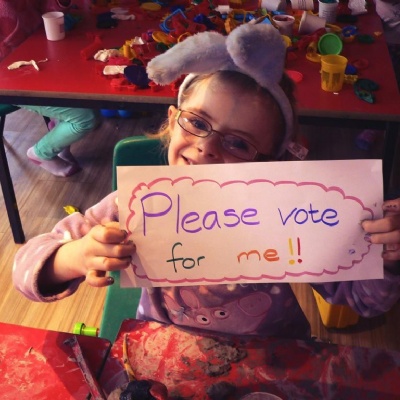 This April, Little Miracles are taking part in a charity poll hosted by money saving giants My Favourite Voucher Codes.
Every month, My Favourite Voucher Codes donate 20% of their profits to charity. However, with so many great charities in need of funding, they need help deciding who to donate to, so they run a monthly poll where 4 charities are given the opportunity to win the donation!
Throughout the month, the public votes for the charity they want to see get the donation, and this month Little Miracles are one of their nominated charities!
So that's where you come in - we need as many votes as possible to secure this donation, which will help us to support more families with children who have disabilities, additional needs and life-limiting conditions.
Everyone gets 1 vote, it is 100% free to vote and there is no need to sign up or enter any details.
How Do I Vote in the Poll?
Voting in the My Favourite Voucher Codes poll is super easy, and takes just 2 clicks.
Head over to the My Favourite Voucher Codes website
Scroll down until you see the poll on the right-hand side*
Vote for Little Miracles!
The poll will remain live from 1st April 2023 to midnight 30th April 2023.
*The poll will be displayed near the bottom of the screen on mobile devices.
Who Are My Favourite Voucher Codes?
My Favourite Voucher Codes are a voucher code website who help online shoppers to save money through free discount codes, offers and deals. From 30% off washing machines to free theatre tickets, they have something for everyone to help the pennies go further.
Every time you shop with one of their voucher codes, you are helping raise money for good causes too! Since 2012 they have raised over £64,000 for charity through their monthly polls.
So if you have a few seconds to spare, we would really appreciate it if you could cast your vote for Little Miracles and help us win this much-needed donation!
Thank you for your support.