The End of "No DSS"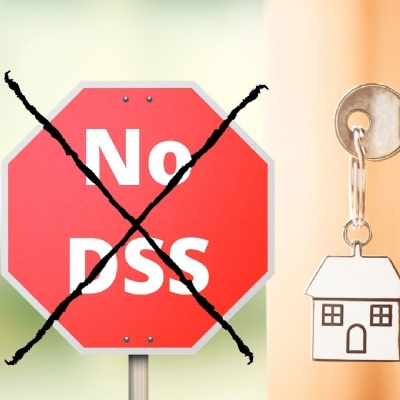 The Problem
If you look at the four basic things humans need to live – food, warmth, water and rest – you'll see that they're all tied into having somewhere to live.
In today's discrimination-intolerant society, why has it been acceptable for so long to deny people this basic right?
If you have ever tried to rent a home I am sure you have seen adverts stating "No DSS" - DSS refers to 'The Department of Social Security' (the department that was responsible for benefits payments until it was closed back in 2001). Now it's used as a catch-all for anyone who gets some of their rent paid by benefits.
Why does Little Miracles care?
Every month we help families with their housing needs. Families with disabled children are more likely to have at least one parent out of work in order to care for their child. This means that housing is so much harder for them to get through no fault of their own.
Housing issues lead to families feeling alone and powerless. Security around where you live is essential for your physical and mental health - it even affects the length of your life. The "No DSS" adverts are unfair and create greater inequalities. Claiming housing benefit has no bearing on whether someone is a good tenant or able to pay their rent - some people argue that they are more able to pay consistently and on time if they have benefits that pay for all or part of their rent.
What are the changes and what do they mean?
In 2020 York County Court ruled that landlords could no longer discriminate against tenants - the first time a "No DSS" case has been heard by a UK court.
This ruling means that it is now illegal for private landlords or letting agents to discriminate against tenants using benefits to pay for all or part of their rent. There will still be families that need help but hopefully this will end the discrimination that tenants (and our families in particular) face, letting them focus on caring for themselves and their children rather than panicking about their housing situation.
"When my house was no longer fit for my child's needs I felt lost and didn't know where to turn. I was told by Social Housing that it could be a 3 year wait and I'd be better off renting privately.

Michelle was absolutely lovely, so understanding and really helped me through the process of searching, applying and ending my own housing contract. Without Little Miracles I'd still be stuck in unsuitable accommodation, pulling my hair out, not knowing where to turn.

The No DSS rule is a cruel, discriminatory rule that is massively impacting the most vulnerable and needy in our society and needs to be completely scrapped. Landlords shouldn't need to know where the income is coming from, just that it hits our banks"
As a charity Little Miracles relies almost entirely on voluntary donations.
If you are able, please consider donating just £15 which could help us be there for a family to give life-changing advice when they need us most.
Thank you.