Sensory Circuits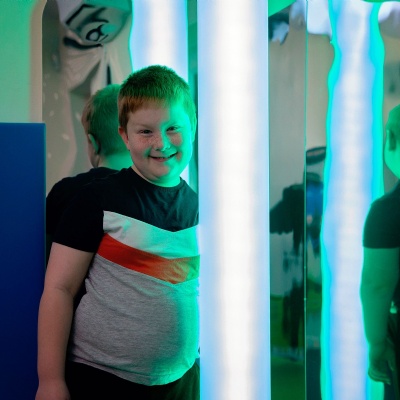 Sensory circuits is a sensory programme designed to help children/young people to achieve the right level of alertness to improve concentration and to develop the child's sensory processing abilities.
Fun is an important part of a sensory circuit - the child must want to participate, it should be physical and ideally completed before the child is required to sit still and concentrate.
Order - with the activities it is important to do them in the right order to get the right outcome. If you start with something that alerts the child and then progress to the organisation stage and end on a calming activity it will be more beneficial than leaving the child with heightened senses and unable to concentrate.
THe alert phase

This phase is designed to provide vestibular and proprioceptive stimulation and activities could include:
Using a mini-trampoline to bounce 15 times

Spinning 5 times in one direction and then 5 times in the other.

Star jumps

Walking like different animals

Bouncing on a large therapy ball

Skipping
The organising phase

This phase aims to help the child organise their body and plan its movements thus helping it to achieve more than one thing at once. It requires motor processes (so moving areas of the body), balance and timing and combining these one at a time to build up a sequence. They are also used to increase focus and the child's attention span.
Activities could include:
Balancing
Climbing
Throwing a ball or bean bag at a target
Completing push-ups against a wall
Blowing bubbles
The Calming Phase
This stage is important to ensure that when the child finishes the activity that they are calm and centred and not too hyperactive to be able to concentrate. Normally the activities would be proprioceptive and involve deep pressure activities.
It could include:
Placing deep pressure on a child's back through a large bean bag or duvet (the aim is for the pressure to be distributed ensuring that you do not hurt the child.
Lying under weighted equipment (see our blog post on weighted blankets here)
Rolling a gym ball over the child's back
Wrapping the child tightly in a blanket.