5 top tips to support your child's reading at home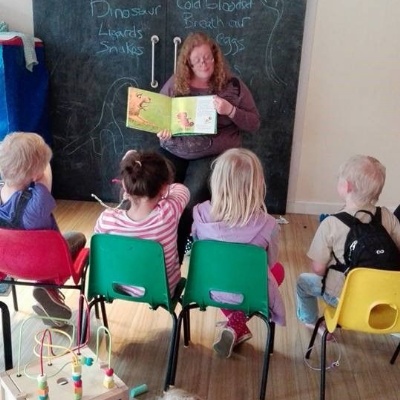 Reading with your child, or encouraging your child to read independently just for ten minutes a day can build their vocabulary and understanding of the world. Research shows that reading can aid sleep readiness, reduce stress and increase memory. Here are some tips to help children of all ages to enjoy reading and to get reading more.
1. Taking breaks
Books don't have to be read in one go! Any time spent sharing or even talking about a book is beneficial, even if it's just for a few minutes a day. If they're losing interest, that's ok. Taking breaks can build up your child's mental stamina so that soon they will be able to read for longer.
2. Following interests
Choosing books on topics your child enjoys and incorporating their interests could make it easier for them to engage.
3. Building reading into their daily routine
Finding a regular time to read in your child's day can be beneficial so that they can begin to expect it as part of their routine. Another tip to help them get into a routine of regular reading could be introducing a reading chart, this can help them celebrate their success!
4. Asking questions
Asking comprehensive questions such as Who, What, When, Where can build their understanding of what they're reading, and to also help them engage with the book.
5. Using pictures
Pictures can be great support for children that may struggle to read. They're enjoyable to look at and capture their attention. Asking them to describe the pictures they see, what the characters are doing and to even guess what happens next. By the end of the book, they may have created a whole new story!