Meet Sam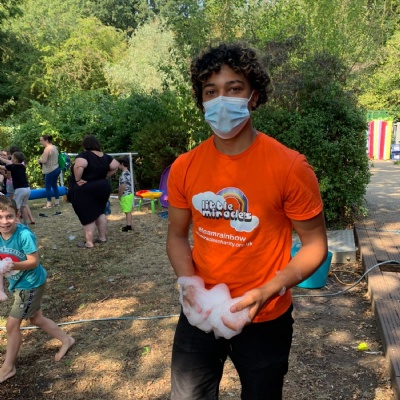 Hi! I'm Sam, and I've had the privilege of serving as a Youth Worker at Little Miracles in Peterborough since May 2022.
What truly ignites my passion for being a youth worker are the diverse range of activities I get to participate in, the projects I oversee, the remarkable individuals I meet, and the countless memorable experiences I have at the centre. It's an incredibly fulfilling role.
My inspiration to become a youth worker stems from my grandmother, who had a background in working with young people. Witnessing her dedication and impact motivated me to explore this path. When I arrived for my interview at Little Miracles, I was greeted warmly by everyone at the centre. The vibrant and enjoyable nature of the childcare team instantly caught my attention, and I knew it was the right place for me. Since then, I have formed countless cherished memories while providing assistance to the wonderful families and children who visit Little Miracles.