Meet Joanne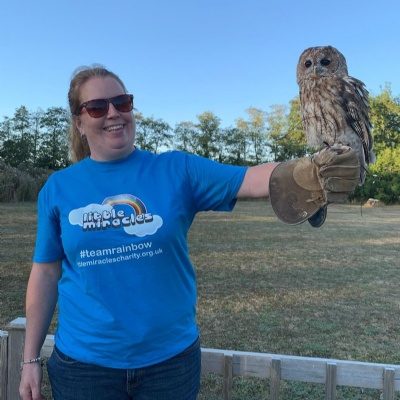 Hello there! I'm Jo, currently working as the Branch Lead for Fenland at Little Miracles. Before this role, I dedicated three years as a Youth Worker at the Wisbech Branch.
My journey with Little Miracles began after working as a youth worker at a youth club for the Papworth Trust back in 2013. During that time, I had the privilege of working with young individuals with special needs, an experience that I wholeheartedly cherished.
In September 2019, I took the leap and applied to join Little Miracles, and I consider myself fortunate to have been hired.
Working at Little Miracles brings me immense joy and satisfaction. I particularly relish organising trips for our young adults, as it allows them to create wonderful memories. Additionally, meeting new families who join our activities and being able to provide support to both the families and children with additional needs is an incredibly rewarding aspect of my job. Being able to make a positive impact on their lives is truly fulfilling.