Meet Georgia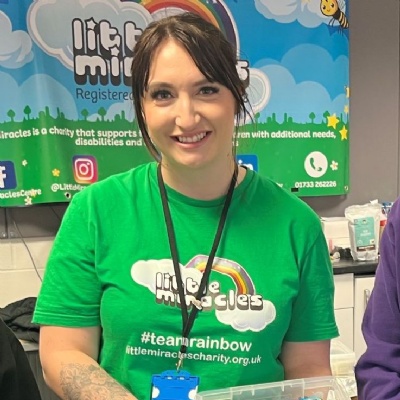 Hello there! I'm Georgia, and I proudly work as the Grant and Trust Fundraiser at Little Miracles.
Previously, I had been working with another charitable organisation, but unfortunately, I faced redundancy. However, a stroke of luck occurred when Michelle spotted my changed circumstances on Linkedin and reached out to me. Little Miracles was the exact place I had always aspired to be a part of! I had been following their posts for quite some time, appreciating the immense dedication they put into bringing smiles to children's faces, and I yearned to contribute to that noble cause.
Being able to witness the children in their secure sanctuary and engaging with families who openly share their stories has been nothing short of incredible. In my first month alone, I had the opportunity to partake in a diverse range of activities, including attending bake sales and networking events. What's more, even though I initially had limited experience in grant writing, the supportive environment at Little Miracles encouraged me to take it on and give it my best shot. That speaks volumes about the remarkable culture we have here!