May Holidays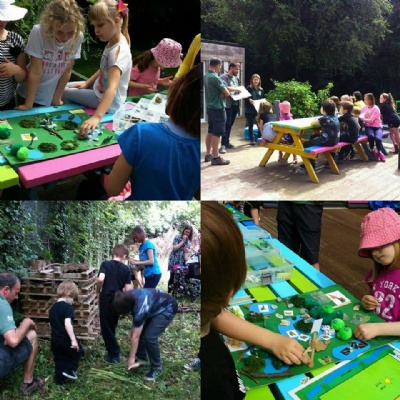 Another half term has flown by, and as always it was great fun! Thank you to everyone who came to the events we ran over half term, it was jam packed fun for all involved!
We started the week off with a trip to Barnwell country park! This park is located in Oundle and has many brilliant facilities such as a kids adventure playground, nature trail, bird watching hides, BBQ area etc. With the great amount of things to do, it was no suprise that our children and families had a wonderful time. Here are some images from the event:
The next event was International Children's Day which turned out to be a massive success! ICD is basically a event which focuses on drawing attention to child issues such as child welfare and pushed for the publication of children's books with illustrations. Thank you to all of the volunteers that came down to help us with this event, we couldn't have done it without you!
Onto Frog life now! Thank you for coming down and teaching the children all about wildlife and the enviroment. These guys were here last summer and we just had to have them back again this year!
To finish the week off we had Morris dancing with Pig Dyke and Molly and country dancing to get into the spirit of May! here are some images from these events: