Our Blanket Campaign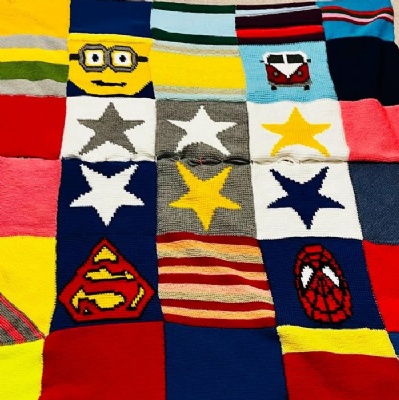 We have received overwhelming support from as far away as Australia and the USA following our appeal for knitted squares to keep our families warm this winter, we were absolutely blown-away by the amount of support we received!
Thank you so, so much to everyone who got involved by either making the squares or sewing them together for us... we have had some incredible feedback from families who will be using their handmade blankets to keep them warm for many years to come.
If you would like to know how you can support us with other campaigns, or on a more regular basis, please visit the Support Us page of the website.