Elves running for Little Miracles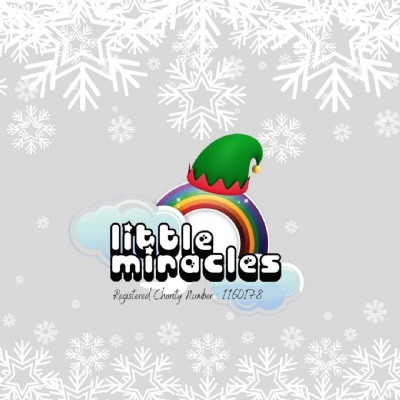 Elves to race 5K and raise money for families with disabled children.
Little Miracles are recruiting elves to help raise vital funds this Christmas, by walking, jogging or running 5K and asking their friends and family to sponsor their challenge. Participants will receive a free elf hat in the post, and the challenge can be completed in their own time (throughout December) by using a step counter on their phone or fitness device.
Michelle King, CEO of Little Miracles:
"Christmas is always a difficult time for families who have children with disabilities, additional needs and life-limiting conditions. Coronavirus has further heightened the pressure; many will be unable to see their families and give their children the joy of Christmas. We have already seen a massive increase in the number of families who need emotional support and help to feed their children.
Our support has been continuous since before the first lockdown – our Childcare Team run 8 sessions per weekday on Zoom, our Family Support and Clinical Teams have been supporting people remotely, and we have been making daily deliveries of food, resources for activities to do at home, and other essentials.
Traditional ways of fundraising are currently not possible. This makes the Little Miracles Elf Run all the more important. Elves that run will help us to ensure that all families get the help they deserve and so desperately need."
To get involved, email james.mcevoy@littlemiraclescharity.org.uk.
Some statistics:
Since the start of the March lockdown, Little Miracles has:
⦁ Provided 5703 food parcels to families with disabled children (1 week of shopping in each), and around 22,000 to other charities in Peterborough to give to their beneficiaries
⦁ Over 4000 children have accessed our Zoom childcare sessions
⦁ 1016 people have received emotional support
⦁ 382 families have had support with education (not including our Zoom activities)
⦁ 131 families have had support about managing or understanding behaviour
⦁ 322 people have had support about health
⦁ 358 people have had "other" support from a family support worker
⦁ 688 people have received counselling
⦁ 71 families have received bereavement care