A £750 Million Pound Bandaid​​​​​​​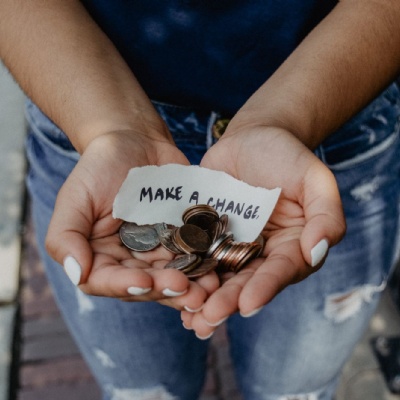 I cannot begin to explain how hard everyone involved in the sector has worked to lobby for the £750m for frontline charities the list is endless and I am so proud and thankful to you guys.
I think the whole sector has just given a collective sigh of relief at last night's announcements by the Chancellor. However, I am still worried that the lack of clarity around it means that it may not get to the organisations that truly need it the most and realistically £750 Million does not go far in a sector that is predicting to lose over 4 BILLION pounds during the Covid crisis.
There are thousands of organisations, ourselves included who have seen their incomes completely decimated by their inability to fundraise at this time but who still need to continue working and delivering services. Many of whom have not been given any hope but these announcements especially those in fields such as the environment and animal welfare charities. Social Enterprises seem to have been completely forgotten and in the process and still charities that are not able to access any of the grants available to businesses around their rates (I have tried… three times.)
Did you know that 93% of households have used a charity – last year alone 83% of us did – often without realising it was a charity rather than a government department, 53% of us in the last month and I am willing to put money on that figure being even higher now as these figures were before Covid came about. This is an amazing start for the charitable sector but I am still so worried.
Hopefully, in the coming days, there will be more guidance and questions will be answered but what is certain is that we will lose some amazing organisations as a direct result of delays, lack of clarity and not investing in the third sector as a whole. I am desperate to see guarantees for the sector and that this money will be ring-fenced for additionality and not used to plug funding gaps for services already commissioned so that the local community and people in need truly get the most benefit possible. I hope to see VCS and infrastructure organisations have a crucial role in allocating the money as they know the organisations on the ground providing support who are truly in need but unable to manage complex application forms.
For now I am keeping everything crossed that we will not be one of those amazing organisations that are lost and on that note, I want to say thank you to everyone who has already donated to us and beg anyone still considering doing so to message me to talk about the difference that it will make to us you guys are my heroes and at the moment our rescuers in this certain time when all that we can give you is a promise that we will keep fighting to the bitter end to provide the support that families with disabled and life-limited children need.
Thank you
Michelle
Charities across the UK will receive a £750 million package of support to ensure they can continue their vital work during the coronavirus outbreak, Chancellor Rishi Sunak announced today (Wednesday 8 April).