Little Miracles on BBC's The One Show!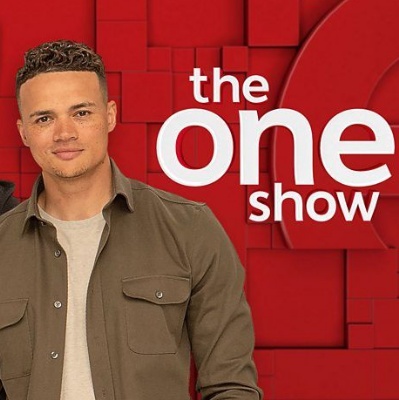 On Friday 14th April 23, BBC's The One Show reported on Good Deeds 24, a project led by Atiq Rehman, which brought together a group of people to spread positivity, aid and goodwill across Peterborough and Luton.
Little Miracles' Head Quarters was built by the DIY SOS Children In Need team in 2013. Since then, hundreds of thousands of people have been through the doors of The Spinney and naturally the building was looking a little 'tired' in places.
Between 8pm and 8am on the evening of the 27th March a team of 35 trades people transformed our beloved Spinney to its former glory.
The One Show's Alex Jones reports on the Good Deeds 24 tranformation
Andy and Maria Thomas from AT Installations Services Limited led the months of planning and fundraising which went into the project. The team delivered a brand-new kitchen, newly installed toilets and redecorated cubicles, a complete repaint of the corridor, sensory room and main activity room, and a calm, inviting counselling space with storage to die for... all in 12 hours!
We are completely overwhelmed by the generosity and kindness of everyone involved with the Good Deeds 24 project.
Families with children who have additional needs, disabilities and life-limiting conditions can feel isolated, excluded and scared. The Spinney is home to many of the accessible, inclusive activities and support services that Little Miracles offers to ensure that no one has to go through that journey alone. The difference that the Good Deeds 24 team has made to the lives of the thousands of families and the staff who work here is enormous.
The incredible transformation of The Spinney
We are so, so grateful to everyone involved in the project. Particular thanks go to:
Andy and Maria Thomas, Callum and Owain of AT Installation Services Ltd (and Little Miracles Charity of the Year partners)
Atiq Rehman (aka Unspoken)
Shaz Ahmed of Seven Hair and Beauty - fundraising
Jimmy from Benchmark - kitchen design and donation
Danny Hutson - Carpet donation
Michael, Brendan, Alfie, Dan, Sue and Andy from Sapphire Electrical
JW electrical
Craig of CC plumbing
Sarah and Leigh from Wickes Huntingdon - donation and labour
KS flooring
Kori, Mark, Mark and Jay of Pioneer Flooring
S Matthews Carpentry
Nathan Murdoch - street artist
Peterborough Women's Aid
Anna Marie Shipley
Jill Thomas
Lilly Thomas
Nikki Keating
Kerry Keating
Edward Bloomfield
Reece Bloomfield
Aisling Collins
Adam cope
George Manhire
Steve from Hotpoint - donated fridge freezer
Seb Ward
Emma Lynde
Robert Gilbert of RJ commercials
Laura - Peterborough Down Syndrome group
Keira Richardson
Sue and Hannah Bamforth
Dunelm Peterborough - donation
Gemma, Queen of LED - balloon arch donation
Sunrise Patisserie - cupcake donation
Willows Decorating
Pizza Santino - refreshments in the night for volunteers
bake_my_cake_blog - refreshments for volunteers
Your home Project Decorating
And finally, Alan who works in B&Q Peterborough - paid £250 materials costs out of his own pocket, completely unsolicited
To find our more about how we can help if you have a child with an additional need, disability or life-limiting condition, please visit the Get Help section of our website.