Meet Jack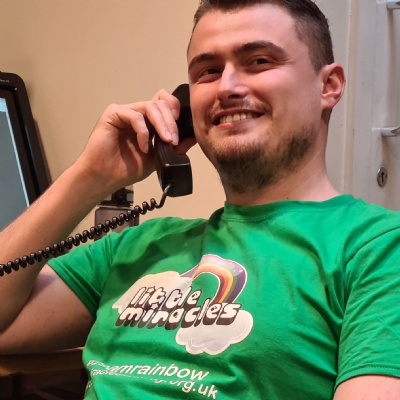 Hello, I'm Jack, and I proudly serve as the Trusts and Foundations Manager at Little Miracles.
My journey with Little Miracles began through a business apprenticeship, right after the DIY SOS team constructed a remarkable state-of-the-art play centre.
What brings me the greatest joy is witnessing the tangible benefits that parents and children experience through their involvement with Little Miracles. As a fundraiser and grant writer, it is immensely gratifying to see the funds I raise directly contribute to the well-being of these families, some of whom I have known for years. Knowing that I played a part in making these opportunities possible fills me with a sense of fulfilment.
In addition to the rewarding aspects of my role, I've had the opportunity to partake in exciting endeavours such as the Three Peaks challenge, the London Marathon, and even a Skydive. I've also had the privilege of being featured on TV and radio, and I've had the pleasure of meeting remarkable individuals who share the same passion for our cause. It's truly an enriching experience to be surrounded by such passionate and dedicated people.